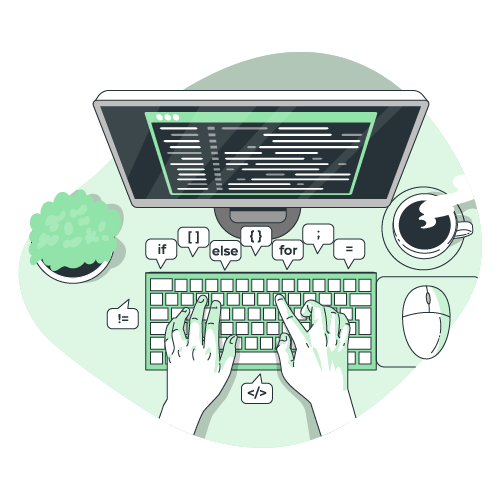 Software Development Engineer in Test
Software Development Engineer in Test - SDET
The Wise Quarter's Comprehensive Software Development Course Program
For those looking to learn software development, The Wise Quarter has the perfect solution. We offer an easy-to-follow, comprehensive course program that will teach you the skills necessary for success in software development. Our courses cover a variety of topics, from basic coding fundamentals to advanced programming techniques. Our experienced instructors are here to help you every step of the way, so you can get up to speed quickly and easily.
At The Wise Quarter, we understand that learning software development can be a daunting process. That's why we've created a comprehensive course program that will help you get up to speed quickly and easily. Our experienced instructors are here every step of the way with helpful guidance and advice—so don't wait any longer! Start your journey in software development today with The Wise Quarter's Software Development Course Program!
Course Curriculum
Curriculum for the first lesson. Put whatever you like to be here that the visitors see.
Notice:
Automation Engineer subjects will also be taught in Turkish and will be supported by the recorded videos over the weekend.
Core Java
Selenium
Selenium Grid
Jenkins
Software Development Life Cycle (SDLC)
Application Programming Interface (API)
SQL
JDBC
HTML – CSS
Jira Xray
Appium
Git – GitHub
Mentoring
Lambda *
Basic JavaScript and Cypress *
1 Sprint : 2 Weeks
2 Sprint : 4 Weeks
Courses will be from 7pm to 9.50pm on weekdays (Friday: Free Day),
On weekends between 10 am and 2.20 pm.
* Notice:
At the end of the course, it will be told free of charge to anyone who wants it.
What Topics Are Covered in The Wise Quarter's Software Development Course?
The course program covers a wide range of topics related to software development, including coding fundamentals such as HTML and CSS; modern programming languages like JavaScript and Java; database design and management; network security; best practices for developing secure applications; version control systems; project management techniques; and more. Our goal is to give students the knowledge they need to be successful in their software development projects.
Who Should Take This Course?

This course is designed for developers who are new to software development or who want to brush up on their existing skills. We also provide materials suitable for more advanced developers who want to stay ahead of the latest technologies and trends in the industry. Whether you're just starting out or already have some experience with coding, our course program will help you become a better developer.


What Makes The Wise Quarter Unique?
The Wise Quarter is unique because we provide students with personalized guidance throughout their learning process. Our experienced instructors are available at all times to answer questions and provide feedback on assignments. We also offer additional resources such as webinars and workshops that can help enhance your understanding of the material even further. Plus, our commitment to customer service means that we always go the extra mile when it comes to helping our students succeed – no matter what their individual needs may be!
"Real-time projects with the goal of linking its students to tech companies"
Enroll NOW
Fill the form below and one of our specialists will get in touch with you as soon as possible.
What Does The SDET Course Program Cover?
Are you looking for a way to take your career as a software engineer to the next level? The Wise Quarter's Software Development Engineer in Test (SDET) course program may be the perfect fit for you. This comprehensive program offers an extensive study of software testing, giving you the skills and knowledge needed to excel in this field. Keep reading to learn more about what this course has to offer.
The Wise Quarter's Software Development Engineer in Test course program provides an excellent opportunity for software engineers who want to advance their careers by mastering modern software testing techniques and practices. With personalized guidance from experienced instructors and access to additional resources like webinars and workshops, The Wise Quarter is the perfect place for anyone looking to become an expert in this field! Start your journey now and begin taking advantage of all that this comprehensive program has to offer!
What is SDLC?
The SDLC is a process of planning, creating, testing, and deploying information systems across hardware and software.
As you can see, there's a lot that goes into developing successful software applications! That's why having an understanding of the SDLC is essential for every software engineer or aspiring programmer who wants to build their knowledge base in this field.
The Wise Quarter's course program offers a comprehensive program in learning more about all aspects of Software Development Life Cycle (SDLC). Our curriculum provides comprehensive coverage through interactive lectures, practical projects, live coding demonstrations, resources, access to our community forums and much more!
What is the Software Development Life Cycle (SDLC)?
Blog Introduction: If you're interested in software engineering, then you should know about the software development life cycle. It helps with the measurement and improvement of a process, which allows an analysis of software development each step of the way. Read on to learn more about what the SDLC is and how it works.
The Phases of the SDLC
The software development life cycle consists of several phases for building and running software applications. Those phases include:
This phase involves gathering data from stakeholders to determine what elements need to be included in the project. It also includes creating technical specifications for each element.
This phase focuses on designing the architecture that will support the project's requirements and objectives.
This phase involves writing code and building out any other components necessary for functionality.
This phase involves running tests on code to ensure that it meets quality standards set by stakeholders.
This phase includes deploying the application into production environments and maintaining it over time to ensure that it runs smoothly with minimal disruption or downtime. Sign up today to get started on your journey towards mastering SDLC!
"SDET (Software Development Engineer in Test) is an exciting career option for those who want to combine software engineering with quality assurance. "
Is sdet a good career?
It's a great job that offers an opportunity to work closely with software developers, testers, and product owners to ensure high-quality applications and products. The demand for SDETs is growing as more companies are looking for professionals who have the skillset to bridge the gap between developers and testers.
As an SDET, you will be responsible for developing automated tests, setting up test harnesses or stubs, creating CI/CD pipelines, stress testing applications in QA environments, and much more. With these responsibilities come excellent growth opportunities: learning new technologies quickly as well as getting exposure to different tools such as Selenium or Junit can make your profile attractive to employers. Plus you get the satisfaction of knowing that you helped ensure a better user experience through your technical skills!
Comprehensive Course Program
One of the great benefits of doing Wise Quarters' comprehensive course program is that it gives learners access to a variety of resources they can use while becoming familiar with SDET concepts – from books like 'Selenium Testing Tools Cookbook'to online forums dedicated solely to discussing strategies and experiences related to software development engineering in test. Also included within this course is training on popular automation frameworks such as Appium or RobotFramework which will give students hands-on exposure leading them into real life scenarios when they start their careers as software engineers in test post completion of this program!
Comprehensive training and affordable price


In conclusion, pursuing a career path in Software Development Engineer in Test (SDET) through wise quarters course programs is definitely worth considering if you're interested in combining quality assurance best practices with the development process — making sure all parts are aligned by having knowledgeable engineers working on both sides—which eventually leads better products being delivered faster than ever before!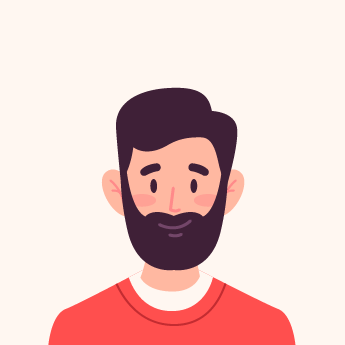 "I hope these videos are always available. Thanks to Ahmet teacher and Wise Quarter. These videos gave me hope."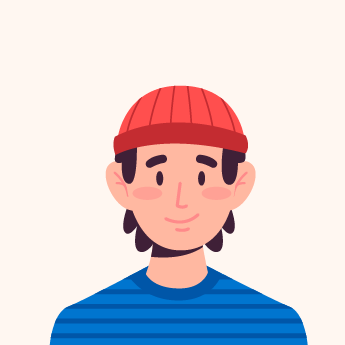 "You teach very well sir. Perfect."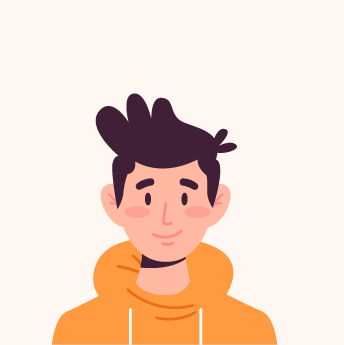 "I can't attend live classes because of my job. I haven't registered yet, but in my spare time I'm watching recorded lectures. I watched so many teachers, no one teaching Java as well as you. Thanks."
How much salary for java developer?
At the start of your career, a Java Developer salary can vary widely depending on your level of education and experience. According to PayScale, the average base pay for a Java developer with 0-5 years of experience is around $64,000 per year. However, this number can be significantly higher (or lower) based on factors such as location, certification level and job type.
It's also important to note that there are many different types of jobs available for those who want to specialize in Java development. Those specializing in web applications may make more than developers working on software programs or mobile applications. Additionally, experienced professionals can make far more than entry-level developers when it comes to salary expectations.
What is the Software Development Life Cycle (SDLC)?
The Wise Quarter's Software Development Engineer in Test course program offers an excellent way for aspiring software developers or testers looking to increase their knowledge base and salary potentials by becoming certified in various areas within IT domain like testing frameworks using java platforms like selenium etc., automation scripting languages such as Java/JavaScript etc., continuous integration systems such as Jenkins/Travis CI etc., cloud services including AWS /Google Cloud PaaS solutions etc . It provides comprehensive training modules from basic concepts till advanced topics along with Industry expert guidance which would help students to develop their skillset set required for upcoming industry requirements & trends leading them towards success & gainful employment opportunities paving the way for better growth prospects & increased salaries thereafter according to current market demands & industry standards .
What Is an SDET? (Software Development Engineer in Test)
A Software Development Engineer in Test (SDET) is a tech pro who focuses on developing and executing the test plans designed to ensure software applications provide the highest level of quality assurance. SDETs are specialized software developers, typically with advanced skills and expertise in scripting languages such as Java or Python. An SDET must have a deep understanding of how complex systems work together and about what needs to be tested for successful implementation. Read more »